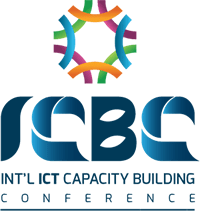 International ICT Capacity Building Conference
Theme:
"Leveraging Capacity Building Opportunities in the Digital Age."
The International ICT Capacity Building Conference for Tertiary Institutions is a national event for capacity building in the field of information and communication technology (ICT). The conference brings together stakeholders in the tertiary education sector in Nigeria to discuss trends and developments in the sector and their implications for human and institutional capacity building.
With the adoption of the Sustainable Development Goals which has replaced the Millennium Development Goals, the attainment of the SGD's goal 4, which is tied to the ability of institutions to embrace the use of emerging digital technologies such as; internet of things, massive open online courses and big data to improve on their ability to deliver world class cutting edge education solutions.
Consequently, universities and other higher education institutions need to invest in and develop a range of ICT skills which will not only enable increased participation in the economy, but will ensure creation of digital citizens for a digital society.